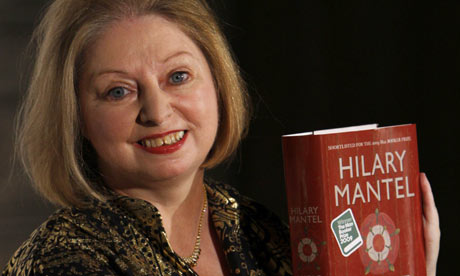 Does winning the Booker mean a boost in sales? And which of the previous winners has sold the most?
Hilary Mantel won the £50,000 Man Booker Prize yesterday for her historical novel Wolf Hall, which examines the life of Thomas Cromwell, an advisor to Henry VIII.
But does winning the Booker guarantee an author a boom in sales? Here at the Datablog we've pulled together Nielsen BookScan's sales figures of all 43 winners of the title since its inception in 1969 (the prize was a tie in 1974 and again in 1992).
Nielsen's data runs from 1998 onwards, so sales of older books aren't directly comparable, but the runaway winner of recent years is Life of Pi by Yann Martel, which won in 2002 and has taken over £9m and sold 1.3m copies so far, more than twice as many as Arundhati Roy's The God of Small Things in second place.
A look at the spreadsheet also reveals that Jonathan Cape is the publisher to sign to if you want to improve your chances of winning the Booker - seven of the previous winning novels have come from them, closely followed by Faber & Faber with six.
And if you really have your heart set on a Booker, the words to include in the title of your novel are Sea, Ha, God, Tiger and Road, as our Wordle shows.
Click on the link to access the full list of winners, their sales figures and a link to the Guardian review of each book (many courtesy of Sam Jordison's Booker Club blog). Let's see what you can do with the data.

--
Katy Stoddard
Wednesday 7 October 2009
The Guardian
(c) Guardian News and Media Limited. 2009